Nursery were visited on Wednesday 24th May by an expert visitor, Holly, from the Yorkshire Air Ambulance charity. Holly talked to the children about the role of the Air Ambulance and it's Crew, whilst telling us interesting facts such as; it travels at 160mph, the helicopter costs £19,000 per day to run, there are two of them across the region and patients are treated on board just like a regular ambulance.
Nursery created their own air ambulance land art today, (after modelling and the use of a photo as a stimulus) using large loose parts in the outdoor area. They worked as a team to decide which materials to choose and which materials were most suitable in terms of shape, colour and size.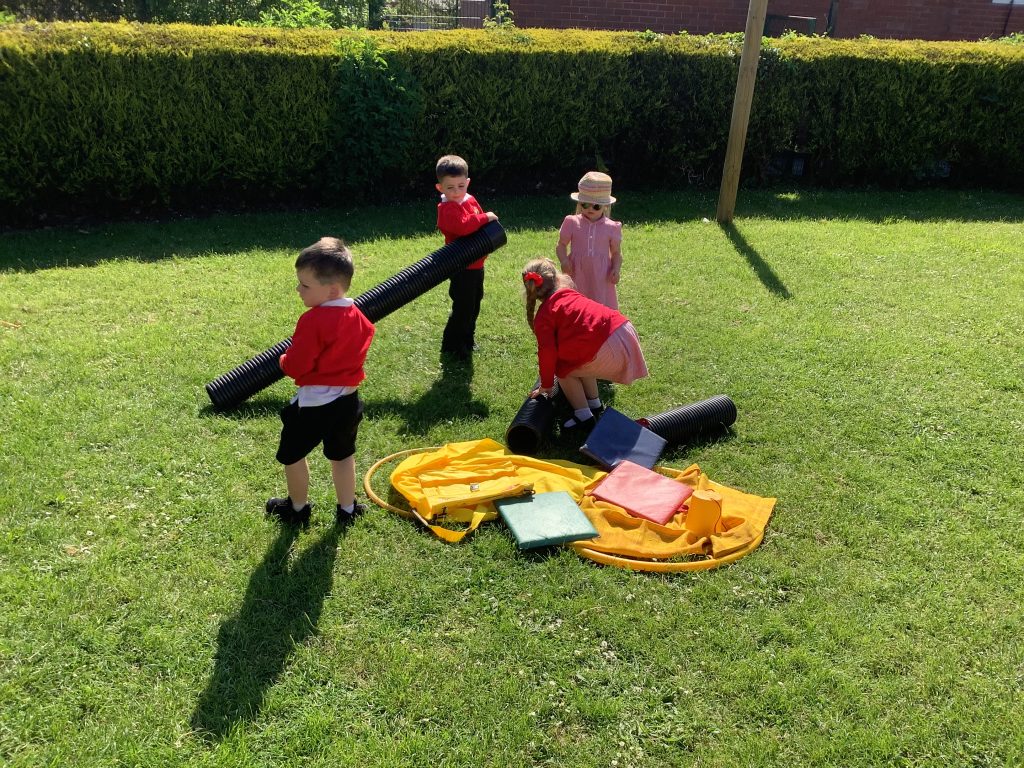 I think you'll all agree the children have created some amazing land art in the shape and tones of the Air Ambulance. Such beautiful work! They have also learned key words such as Landing Skids, Propellers, Rotors and Ambulance body.