Today Class Two completed their field work at Squirrel Wood. The theme of the visit was one of our favourite stories, The Gruffalo by Julia Donaldson. This is a key text in our current expedition case study titled 'What do you see if you take a stroll through the deep dark wood?'
Here's what we got up to…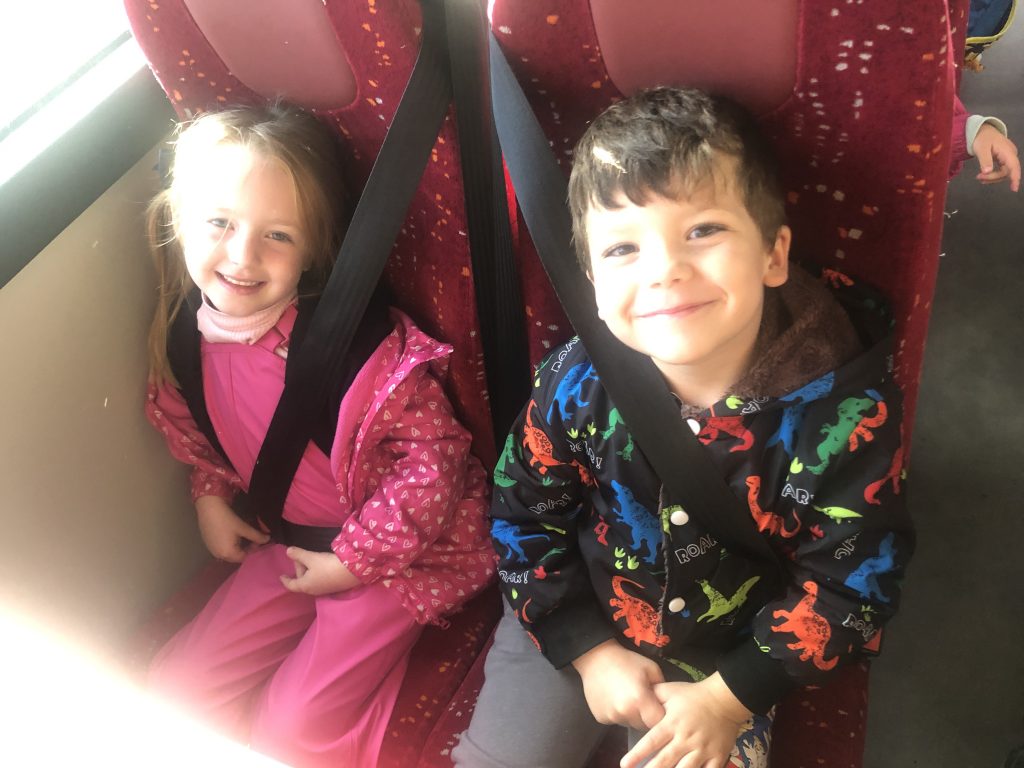 We started the day with a short bus ride to Squirrel Woods. It was very exciting sitting with our friends. Once we had arrived we walked to a clearing in the woods where we would complete our activities.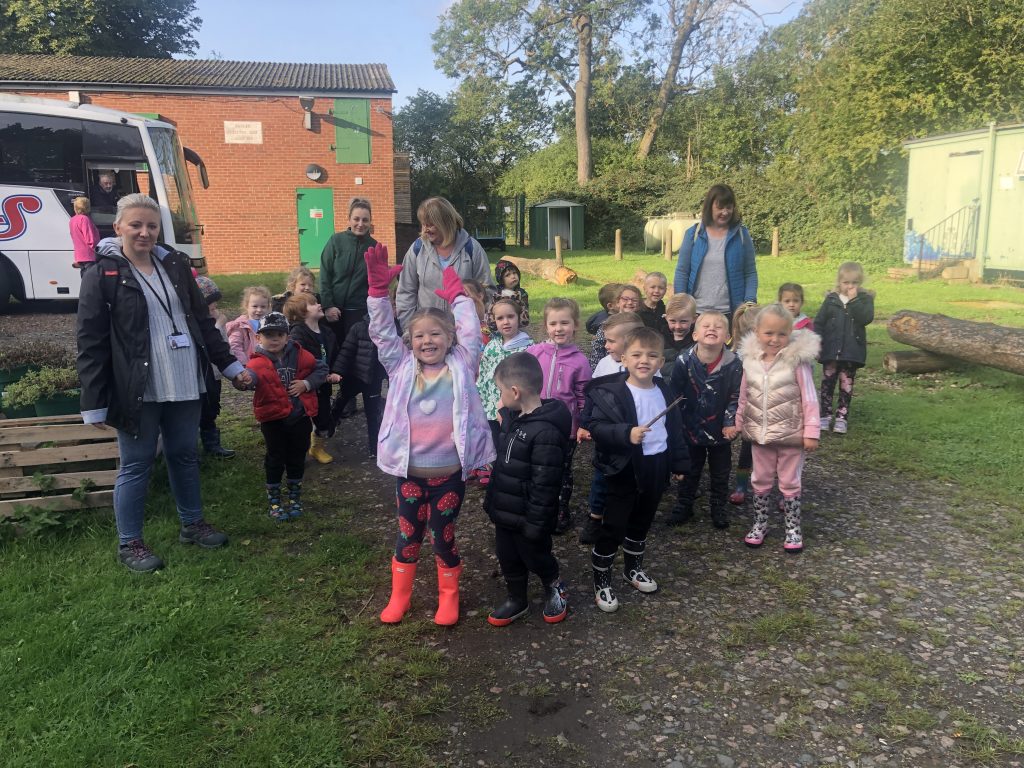 Our first activity was a scavenger hunt. Our task was to search for things that could be the body parts of the Gruffalo such as his 'terrible tusks, terrible claws or terrible teeth in his terrible jaws!'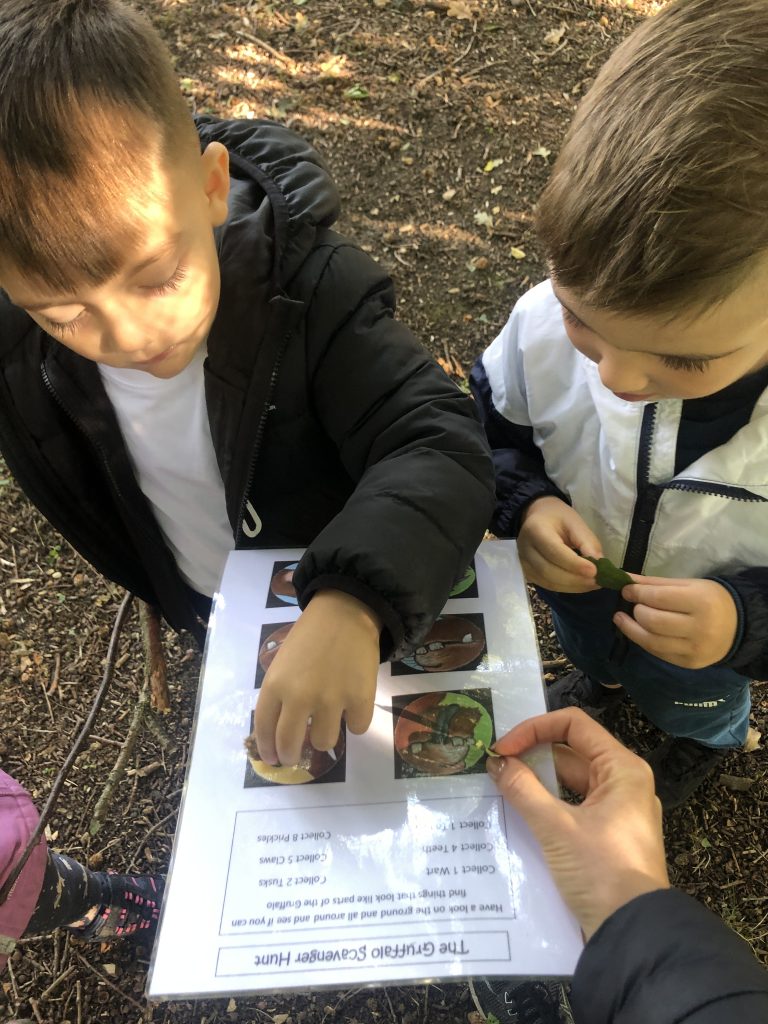 Next, we discussed the different habitats of the animals in the story. Our challenge was then to recreate them in the woods. Look at our fantastic Gruffalo dens, treetop and log pile houses.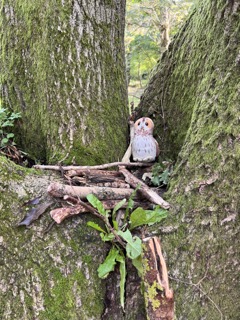 After that it was time for a snack break with warm popcorn and apple juice. We circled up around the fire pit and watched as the flint and steel created a spark to light the fire. It was very exciting watching, listening and waiting for the corn kernels pop.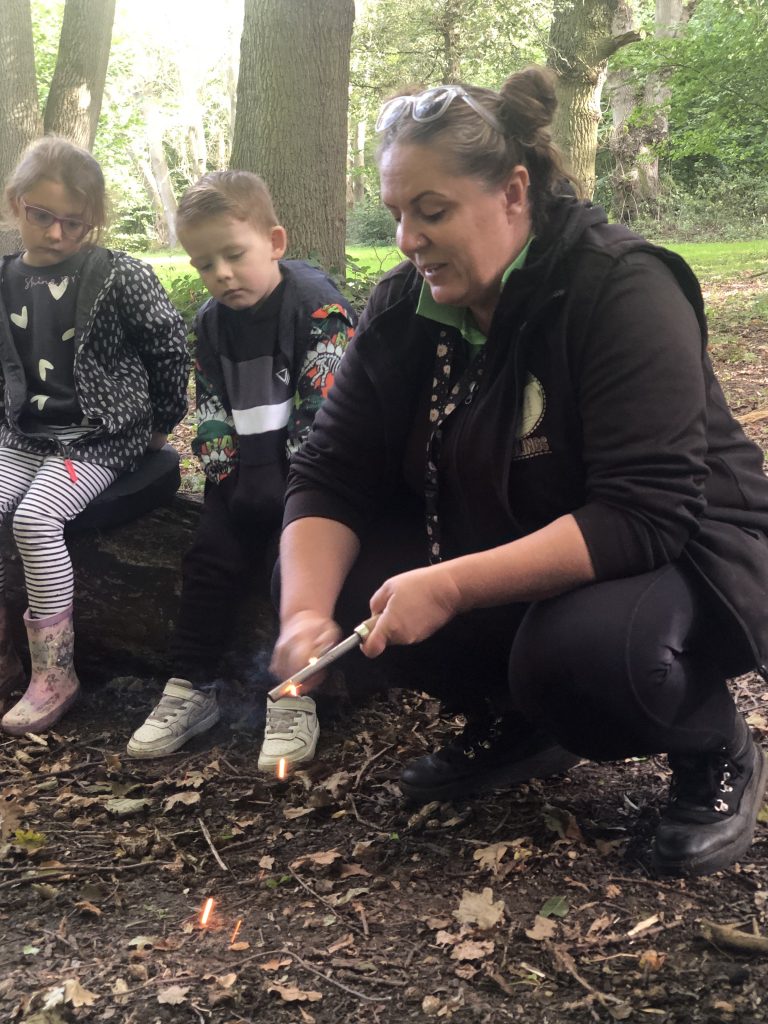 While we were eating our snack some children volunteered to have a go at using the flint and steel to make a spark.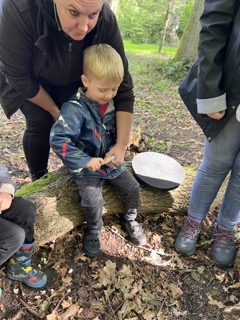 After this it was time for our final activity which was the one the children loved the most… using clay to make our own woodland creatures! Some children decided to press their clay against a tree to create a face which they then added features too. Look at our amazing work!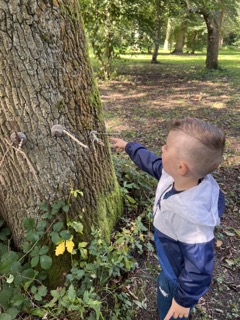 Before we knew it, it was lunch time. So we finished off our fieldwork with a picnic in the sunshine.
What a lovely day full of great memories, happy children and fun in the woods.