Another lovely celebration crew this morning. I was so impressed with the children who achieved awards this week for lots of different things – following HoWLs, being kind and lots of amazing phonics work going on!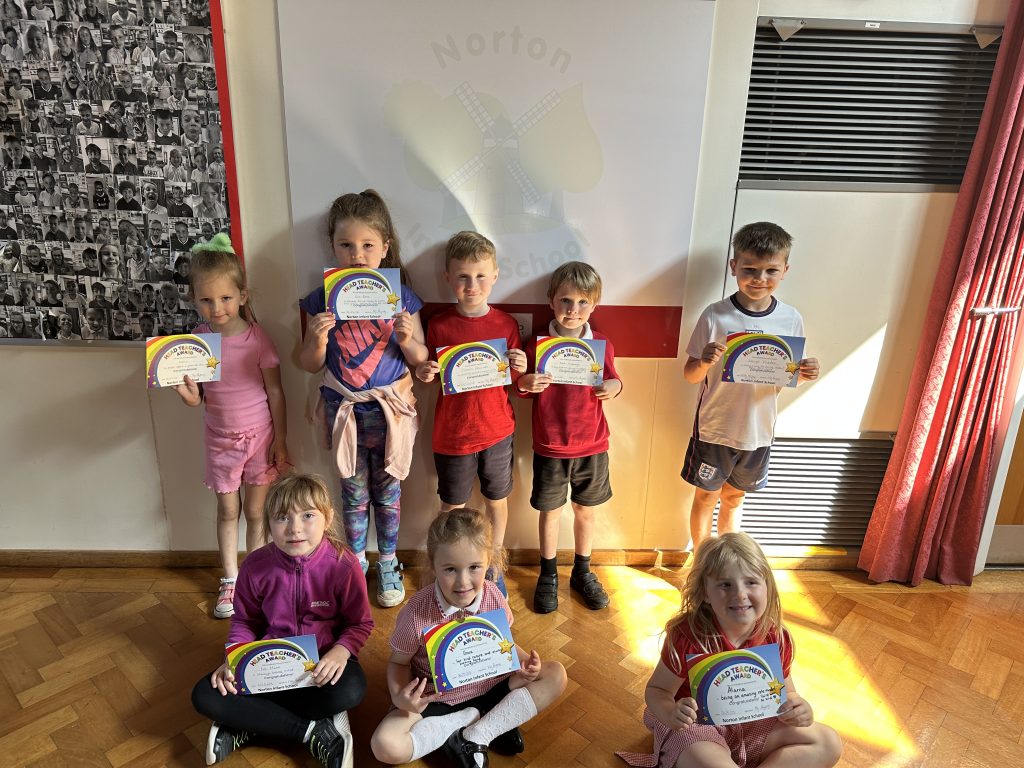 We also loved hearing what each class had been learning this week – thank you Barney D, Tayla G, Eric C, Ava W, Willow C and Myla A for sharing your learning so confidently. 
I wonder who we will be celebrating next term?
Mrs Parsons xx