Norton Infant School Values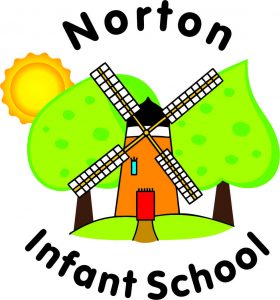 Our REACH values are set out below. We want all our children to understand the values of Respect, Enthusiasm, Acceptance, Community and Happiness. Follow the link below for more information about our REACH values.
Mission Statement 
"Learning together, we grow healthy minds and kind hearts"          
Our Vision and Aims
At Norton Infant School, we believe that all our children have the right to become the best that they can be.
We want all our children to:
be respectful and tolerant towards others and use good manners
be independent problem solvers who aren't afraid of challenges
have a love for learning that will continue throughout their lives
feel safe, supported and cared for
be excited and inspired to do their best
understand about rules and become good citizens of the future
work together to achieve their dreams
learn in an outstanding environment that values everyone and celebrates uniqueness and individuality
be happy
Our Values
At Norton Infant School we believe that all staff, governors and parents have a part to play in achieving our vision. Your child's time at Norton Infant School should be a partnership between home and school.
We will always:
provide a welcoming, safe and secure environment for children and parents
celebrate diversity and ensure equality
be tolerant and well mannered
strive for excellence in all we do
be honest, respectful and fair
have high expectations for all
provide a rich and varied curriculum that enables each child to grow personally, socially and academically, so that they can approach the challenges of the future with confidence
listen